American Anonymous
liner notes
by Joel Mabus
[back to the American Anonymous CD page]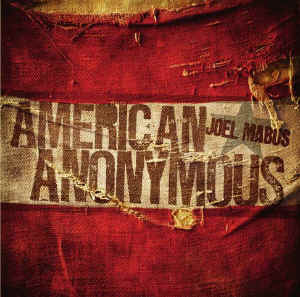 Scroll down to read everything published with the cd in it's original packaging.
If you want to read more in-depth comments about the songs, not published in the
cd package, click here.
[notes from the traycard]
American Anonymous is not a 12-step program. It is a music catalogue term for an American work whose author is unknown. In other words, this is traditional American music - Joel Mabus sings folk songs.
1 Betsy From Pike vocal & guitar 5:11
2 Love Somebody vocal & banjo 2:34
3 Sweet Evelina vocal & autoharp 2:49
4 The Farmer Is The Man vocal & guitar 2:19
5 Sally Gal vocal & banjo 2:56
6 In The Pines vocal & autoharp 6:29
7 Rising Sun Blues vocal & guitar 3:43
8 Drunken Hiccups vocal & banjo 3:37
9 Grieve My Lord No More vocal & guitar 2:45
10 Sinners Lose All Their Guilty Stains autoharp 1:59
11 Get Along Little Dogie vocal & guitar 4:42
12 The Fox vocal & guitar 2:44
13 Ebenezer banjo 2:03
14 A Closer Walk With Thee vocal & guitar 4:16
Fossil Records # 2111
PO Box 306
Portage, MI 49081 WWW.JOELMABUS.COM
(P) © 2011 Joel Mabus
all rights reserved
Unauthorized duplication is a violation of applicable law
[notes from the accompanying booklet]
Back to my roots. We kept it simple; each song has just my voice and one of three acoustic instruments. I dusted off my 1968 rosewood C.F. Martin D-21 for the guitar pieces (I bought it new in high school). An anonymous 5-string does banjo duties (a "no-name" made for resale probably by J.H. Buckbee, c.1889). My autoharp is a chromatic Oscar Schmidt 1930's re-issue, built last year by Chinese workers, but re-made by Bob Lewis in South Carolina.

I sang each song "live" a few times and kept the best takes - no overdubs in the studio. Just Mabus in a straight-back chair. But we did use exquisite microphones and top-notch digital gear (with analog mixing) in the capable hands of John Stites at Arcadia Recording in Kalamazoo Michigan.

For one reason or another, these songs have no discernable authorship - all old and anonymous. Most have evolved from earlier folk songs, either born on American soil or emigrated from other lands. Some may have started as full-blown compositions by someone whose name has either been lost to history or purposely withheld. But these, too, have been shaped by the folk process.

The folk process? Think of these songs as savory dishes - long-stewed and stirred by countless musicians and story tellers around campfires, sewing bees, grange halls, churches, brothels & barrooms. With each dishing comes some changes: a few nouns or verbs replaced, pronouns switched, a melodic line inverted, a new verse inserted or an old one deleted - it is all within the singer's prerogative.

Yes, my own ladle has stirred these songs, too. I've been simmering this stewpot for a very long time, seasoning to my own particular taste. These songs have a lot to say about you & me and how we got this way. It's all hearty stuff. Dig in.


1 Betsy From Pike 5:11
Sometimes the women are tougher than the men. The Pike County in question is in Missouri, on the Mississippi River above St. Louis.
2 Love Somebody 2:34
A vocal & peaceable version of a tune better known as "Soldier's Joy." Banjo tuning: gCGCD
3 Sweet Evelina 2:49
A civil-war era song, published anonymously in 1863. My grandpa Oscar Lee sang this to my mother Ruby (b.1913) when she was a baby.

4 The Farmer Is The Man 2:19
Apparently an anonymous granger's 1890's parody of Knowles Shaw's earlier ode, "The Farmer Feeds Us All."
5 Sally Gal 2:56
Or call it: Sally Ann, Sally in the Garden, Sal's Got a Meat Skin, Sail Away Ladies, Sandy Land, Big Fat Taters, etc. Banjo tuning: gCGCD
6 In The Pines 6:29
About as lonesome as it gets. Also known as "Little Girl."
7 Rising Sun Blues 3:43
Different tune & attitude; same blues.
8 Drunken Hiccups 3:37
My banjo has been drinking. Banjo tuning: gCGCE, then capoed at 3rd fret for the key of Eb.
9 Grieve My Lord No More 2:45
A first cousin to both "Hand Me Down My Walking Cane" and "Study War No More."
10 Sinners Lose All Their Guilty Stains 1:59
In early shape-note books this American camp-meeting tune is called "Cleansing Fountain."
11 Get Along Little Dogie 4:42
Dogie is short for "dough gut," the cowboy's pet name for a calf weaned too soon, whose tender GI tract turns grass to indigestible "dough."
12 The Fox 2:44
This song has roots in 15th century Scotland. But begrudged admiration for the crafty fox goes back to Aesop.
13 Ebenezer 2:03
Square dance tune usually in the key of G, here it's in A. Banjo tuning: aEAC#E. Can you hear my feet tapping?
14 A Closer Walk With Thee 4:16
When I was a child this was a favorite, and the only song in my church's hymnal I remember listed as "by Anonymous."

Joel Mabus
May, 2011
Produced by Joel Mabus for Fossil Records
Recorded, mixed & mastered by John Stites at Arcadia Recording
All songs traditional, from the public domain, original authors anonymous,
arranged and adapted by Joel Mabus, published by Fingerboard Music, BMI
Photo of Joel Mabus by Zolton Cohen, used by permission
(p)© 2011 Joel Mabus, all rights reserved. Catalog: Fossil # 2111