The Banjo Monologues
(fossil 1707)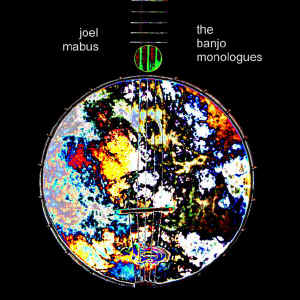 (click on picture for a larger, clearer view of cover)
Released May 1, 2007
how to order this cd
(available for download, too)

click here to read reviews
This is a unique album of oldtime banjo (clawhammer 5-string) with traditional songs and tunes wedded with storytelling. The monologues tell of 1930's radio (WLS Barn Dance, Crazy Water Crystals) and my family's career as professional "hillbilly" musicians in downstate Illinois. Also speaks to why oldtime music -- and the banjo in particular -- matters.
Who might this CD appeal to? Well, if you are a fan of the banjo, especially in the clawhammer style, this was made for you. If you are a fan of oldtimey country music in general, you would like to hear the stories of WLS barn dance and my folks working for them doing road shows in downstate Illinois. Also stories of the Crazy Water Crystal folks and other characters. I also talk about the "inner life" of a tune and the questions of repetition and variation -- again, why the banjo matters.
Or maybe you are simply a fan of my music. If you like the way I tell a story onstage, then you would like this CD, too. I speak the monologues as I play the banjo. There are also several songs and a few instrumentals too.
I had a lot of fun putting together this album, and I hope you check it out.
THE TRACKS:
[click on or right-click & save "mp3 sample" to listen]
Total time 69:28
(The italicized titles indicate the monologues, the rest are songs or tunes)
Click here to read the liner notes and see photos
Click here to read the lyrics and transcriptions of the monologues
(it is better to hear them!)
Click here to return to the Recordings Page

© 2008 Joel Mabus, All Rights Reserved