This site was updated on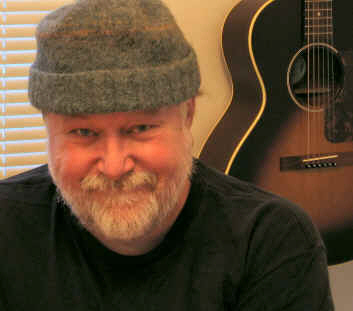 11/14/2014
for the complete site menu click here
or simply scroll down this page.
NEW TUNES on Clawhammer Banjo:
the latest award-winning banjo cd from Joel:
Pepper's Ghost
& other banjo visitations

Less than 5 shopping months till Christmas!
Holiday CD of guitar music:
A Parlor Guitar Christmas
or this one with songs too:
How Like The Holly

Other recent CDs you may
be looking for:
From 2011, all trad folk:
AMERICAN ANONYMOUS
Latest CD of new original songs
No Worries Now...
greatest hits (!?!?!)
JOEL MABUS -- RETOLD

the one they're all talking about -
THE BANJO MONOLOGUES
MICHIGAN SINGLE! As heard on A Prairie Home Companion:
THE LIGHTS ARE ON IN MICHIGAN

Folksinger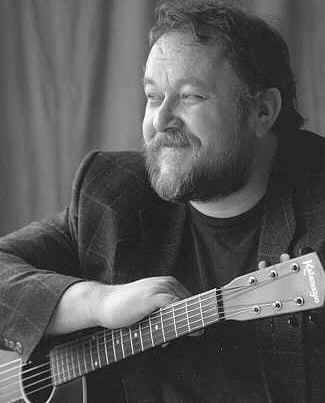 (DE)
"It's hard to imagine another artist on the folk scene
who combines the same concise, deceptively understated, lyrical insight and sometimes devastating wit with such world-class instrumental prowess"

Chris Rietz, MUSICHOUND FOLK, The Essential Album Guide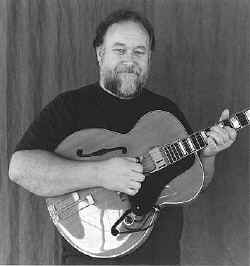 "It's not just a wealth of musical styles or his smooth and expressive voice that have made Mabus such a fine artist. His songs, which range from thoughtful to silly to poetic, show that he knows his way around the English language and American culture just as well ashe knows his way around a fretboard."

Jeff Garrity, CAPITAL TIMES

(JM)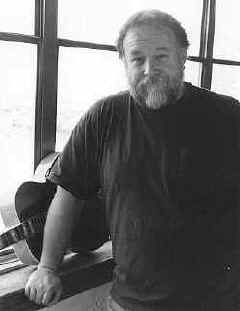 "Joel is one of those
quintessentially Midwestern American artists...

He has a style we will always associate
with Will Rogers or Mark Twain,
and a great sense of humour which
compliments, rather than contradicts,
some very serious material.
He has perfected the art of
being entertaining without pandering,
he teaches without lecturing,
and does it all with great style."
VANCOUVER FOLK FESTIVAL

MORE INFORMATION IS JUST A CLICK AWAY!
SCROLL DOWN FOR TOPICS:
THE TRAVELER:
The Latest News
(what's up?)
THE MUSIC:
CDs and how to buy them
(An overview of my recordings with a link to each CD with track listings and details)

Parlor Guitar Book -- ten transcriptions
(published by Hal Leonard, inc. in 2006)

Reviews
(recent reviews of CDs)

MYSPACE PAGE -- free listen to 10 entire songs!
Yes, Virginia, there still is a myspace. I use it as a sort of "yellow page" listing. I NEVER do email exchanges from or to there, but I do keep a listen-only set of songs there, where you can sample some of my music.

MP3 PAGE (incl. "download of the moment")
(free samples -- check for new additions, or old stuff -- who knows?)

Lyrics
(ALL of my song lyrics album-by-album)

Sheet Music
(music, tab, and lead sheets for selected pieces)

Song Index
(every song & tune in alphabetical order with the CD each is on!)
THE BUSINESS:
Booking
(click here to book a date if you would like to hire me for an upcoming show.
Includes promo info, tech sheet, and other details)

Online Press Kit
(An easy-to-use page for all your publicity needs -- text and photos)

Biography & discography
(excruciating detail, for those who need the nitty gritty)

Photos old & new
(historic family pics, early career and
current promo shots in 75, 150, or 300 dpi)

Who ARE all these people?
(a long, but partial, list of some acts -- both
famous & obscure -- I've had the pleasure to perform with)
THE GOOD STUFF:
Joel Speaks!
(a songwriter's online journal, or weblog. Rants, opinions, and whimsy. Currently on extended hiatus, but hours worth of reading is here for the curious.)

FAQ
(detailed answers to frequently asked questions about my techniques
and attitudes concerning playing, writing & performing music)

Workshops
(lesson handouts from my festival and camp workshops)

Folk Alliance
(archive of Performer's Columns I've written for the F.A. Newsletter)

Links
(worthwhile websites)
Email to Joel
send me a letter to joel.mabus@pobox.com

Join my email list
hear from me occasionally -- click the link to read all about it,
or just send a blank email here -
joelmabuslist-subscribe@yahoogroups.com to join

Or get out a piece of paper & write the old-fashioned way:

JOEL MABUS
PO BOX 306
PORTAGE MI 49081


© 2001-2014 Joel Mabus
Last revised: November 14, 2014 .